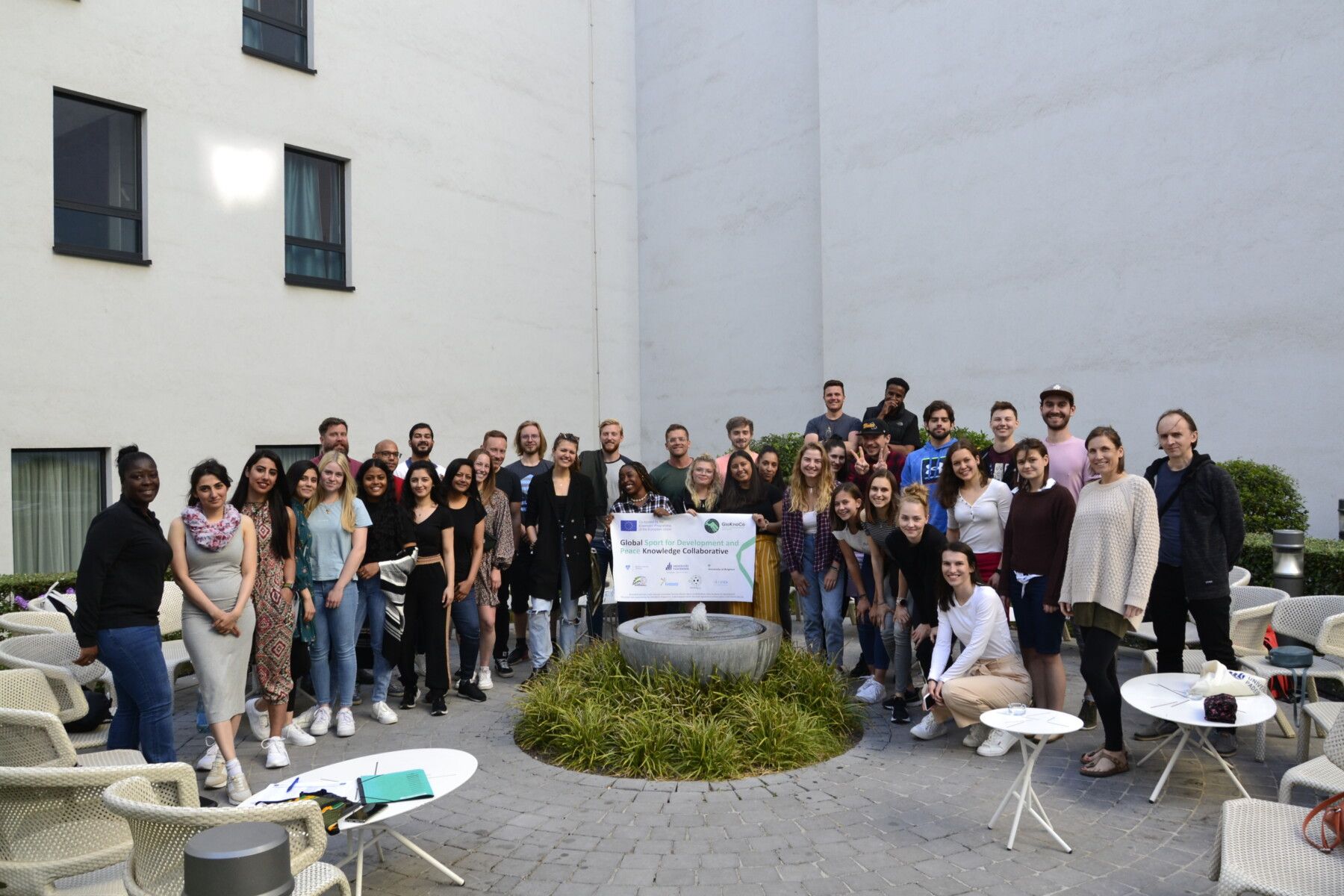 Brussels field trip and conference finished
The field trip to Brussels, finished by the 3rd GloKnoCo conference, took place between 16th and 20th May 2022. Together with our students, we visited play4peace, BX Brussels, EU representation of the European Olympic Committees or joined a session led by one of our partners, Mr Eric Murangwa from Football for Hope, Peace and Unity (Ishami Foundation), presenting the potential of sport to solve ethnic conflicts and save lives.
At the conference on the 20th May, we had two keynote speakers, prof Cora Burnett and prof Fred Coalter, followed by a panel discussion attended by representatives of NGOs, Navjeet Sira (The Change Foundation) and Ansley Hofmann (INEX-SDA; Football for Development) and academics prof Cora Burnett (University of Johannesburg), prof Fred Coalter (Vrije Universiteit Brussels; Leeds Beckett University), Simon Darnell (University of Toronto) and Davies Banda (University of Edinburgh).